Be an Instrument of PEACE
The Franciscan Health Foundation exists to support the programs and services of Franciscan Alliance, Inc. We are dedicated to addressing the ever-growing healthcare needs of our communities and supporting patient needs at our not-for-profit hospitals, outpatient facilities and community-based programs throughout Indiana and South Suburban Chicago.
Inspired by St. Francis
Our foundress, Blessed Maria Theresia Bonzel, was drawn to the ideals of St. Francis of Assisi, who left a legacy of faith characterized by selfless giving and the spirit of love; he loved every person without measure or discrimination. Blessed Mother Maria Theresia extended the ideals of St. Francis to America when she sent six Sisters from Olpe, Germany to Lafayette, Indiana in 1875 to begin a ministry of healthcare and education for the poor and neglected.
St. Francis continues to be a source of inspiration as we "Continue Christ's Ministry in our Franciscan tradition" by loving and caring for the unloved, the poor, the uncared for, the uninsured. We welcome all and provide the same high quality, compassionate care to everyone.



Walking in the footsteps of St. Francis, we remember his teachings: "For it is in giving that we receive." Your gifts make a difference every day in the communities where Franciscan Alliance is privileged to serve.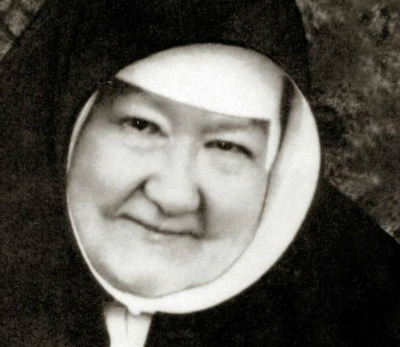 Prayer of St. Francis
Lord, make me an instrument of your peace.

Where there is hatred, let me sow love;

where there is injury, pardon;

where there is doubt, faith;

where there is despair, hope;

where there is darkness, light;

and where there is sadness, joy.

 

O Divine Master, grant that I may not so much seek

to be consoled as to console;

to be understood as to understand;

to be loved as to love.

For it is in giving that we receive;

it is in pardoning that we are pardoned;

and it is in dying that we are born to eternal life.
Amen.